Find the perfect products, hand selected by your barn and trainer all in one place!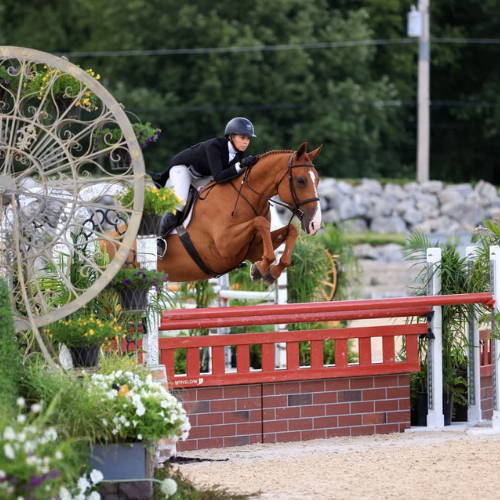 Nicole Parrill is the owner and head trainer for Hunters Court Farm. She grew up in New Albany, Ohio just two miles from her current residence and farm in Johnstown. She also graduated from The Ohio State University with a bachelor's degree in International Business. She has over 30 years of experience of competitive showing. Nicole had a highly successful junior career, and continues her success with her clients and their horses. She is a competitive yet compassionate trainer who takes great pride in harmonizing each horse and rider's abilities from the walk trot ring to the Grand Prix and International Derbies.
Julie has successfully competed at USDF Levels, Training through Intermediaire-I, has been a Gold and Silver medalist in the prestigious North American Young Rider programs; both the NAYRC and the Cosequin Championships (known today as the NAYRJC), and has won numerous USDF Regional Championship titles. Julie was also a member of the first Graduate Young Rider Program at Gladstone in 2003. After working in corporate America for years and training her personal horses in her spare time, she successfully trained her home bred Dutch warmblood thru Intermediaire I and is currently working him towards the Grand Prix and her Gold medal scores. In 2019, Julie decided to open her own 12 stall training facility, Turning Leaf, in Galena, Ohio (Columbus). In 2021 Julie began the process of becoming a licensed dressage judge and expects to compete the L judge program in fall 2022.
Featured Products and Barns
Thanks!
This field is required
This field is required