Find the perfect products, hand selected by your barn and trainer all in one place!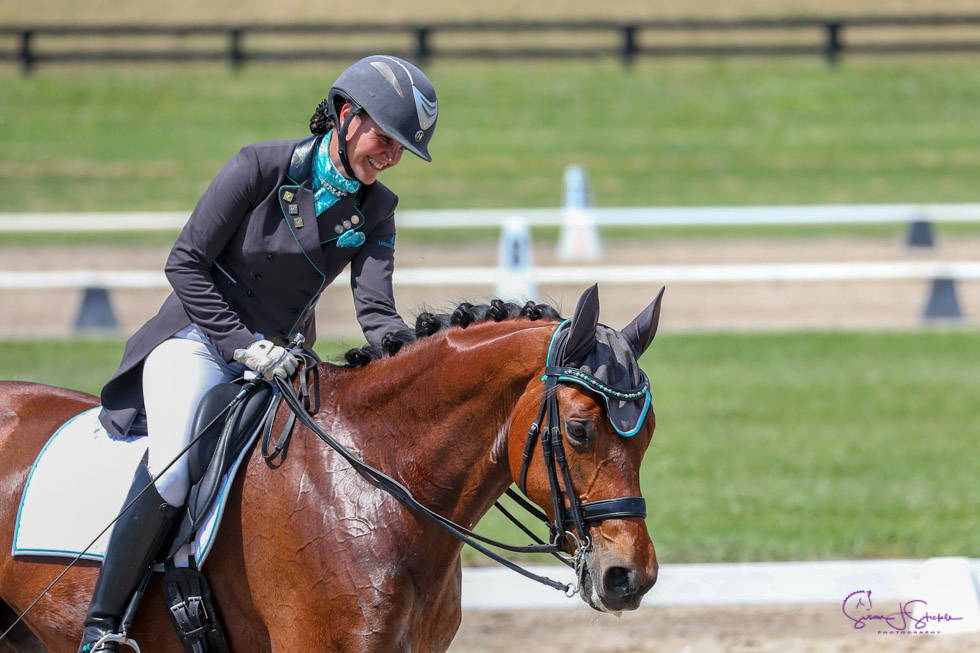 ---
Jennifer Truett & Dancing Horse Farm
Jen is a US Dressage Federation Gold, Silver and Bronze medalist and has her Gold, Silver and Bronze Freestyle Bars all earned on her personal, self-trained horses. In 2021, USDF unveiled their new Diamond Achievement Award for riders who have earned all six medals and Jen is honored to be a member of the inaugural class of only 67 riders to be given this distinction. Jen is one of only 7 USDF FEI "B" Certified Instructors and has been a USDF Region 2 elected PM Delegate for many years.
Jen and her husband, Lenny, own and operate Dancing Horse Farm, Inc. on their 40 acre farm in the historic town of Lebanon, Ohio. They purchased the fairly run-down farm December 27, 2006. Many years of hard work, rehabilitation, dedication, dreaming and love went into building what is now a thriving business with trainers in both dressage and hunter/jumper disciplines, many students, both local and remote, and an environment of acceptance, support, and comradery.
As a boarding farm, we welcome every horse from active show horses to retired pasture pets, from fancy warmbloods to fuzzy ponies. We offer a wide variety of services to take care of your precious horses as well as we take care of our own.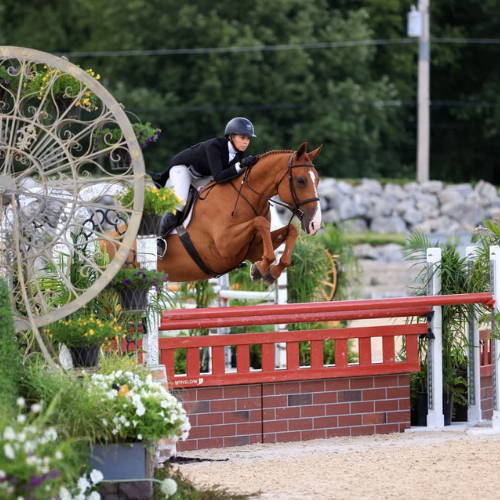 Nicole Parrill & Hunters Court Farm
Nicole Parrill is the owner and head trainer for Hunters Court Farm. She grew up in New Albany, Ohio just two miles from her current residence and farm in Johnstown. She also graduated from The Ohio State University with a bachelor's degree in International Business. She has over 30 years of experience of competitive showing. Nicole had a highly successful junior career, and continues her success with her clients and their horses. She is a competitive yet compassionate trainer who takes great pride in harmonizing each horse and rider's abilities from the walk trot ring to the Grand Prix and International Derbies.
Julie has successfully competed at USDF Levels, Training through Intermediaire-I, has been a Gold and Silver medalist in the prestigious North American Young Rider programs; both the NAYRC and the Cosequin Championships (known today as the NAYRJC), and has won numerous USDF Regional Championship titles. Julie was also a member of the first Graduate Young Rider Program at Gladstone in 2003. After working in corporate America for years and training her personal horses in her spare time, she successfully trained her home bred Dutch warmblood thru Intermediaire I and is currently working him towards the Grand Prix and her Gold medal scores. In 2019, Julie decided to open her own 12 stall training facility, Turning Leaf, in Galena, Ohio (Columbus). In 2021 Julie began the process of becoming a licensed dressage judge and expects to compete the L judge program in fall 2022. Visit her web site at http://www.jkfdressage.com/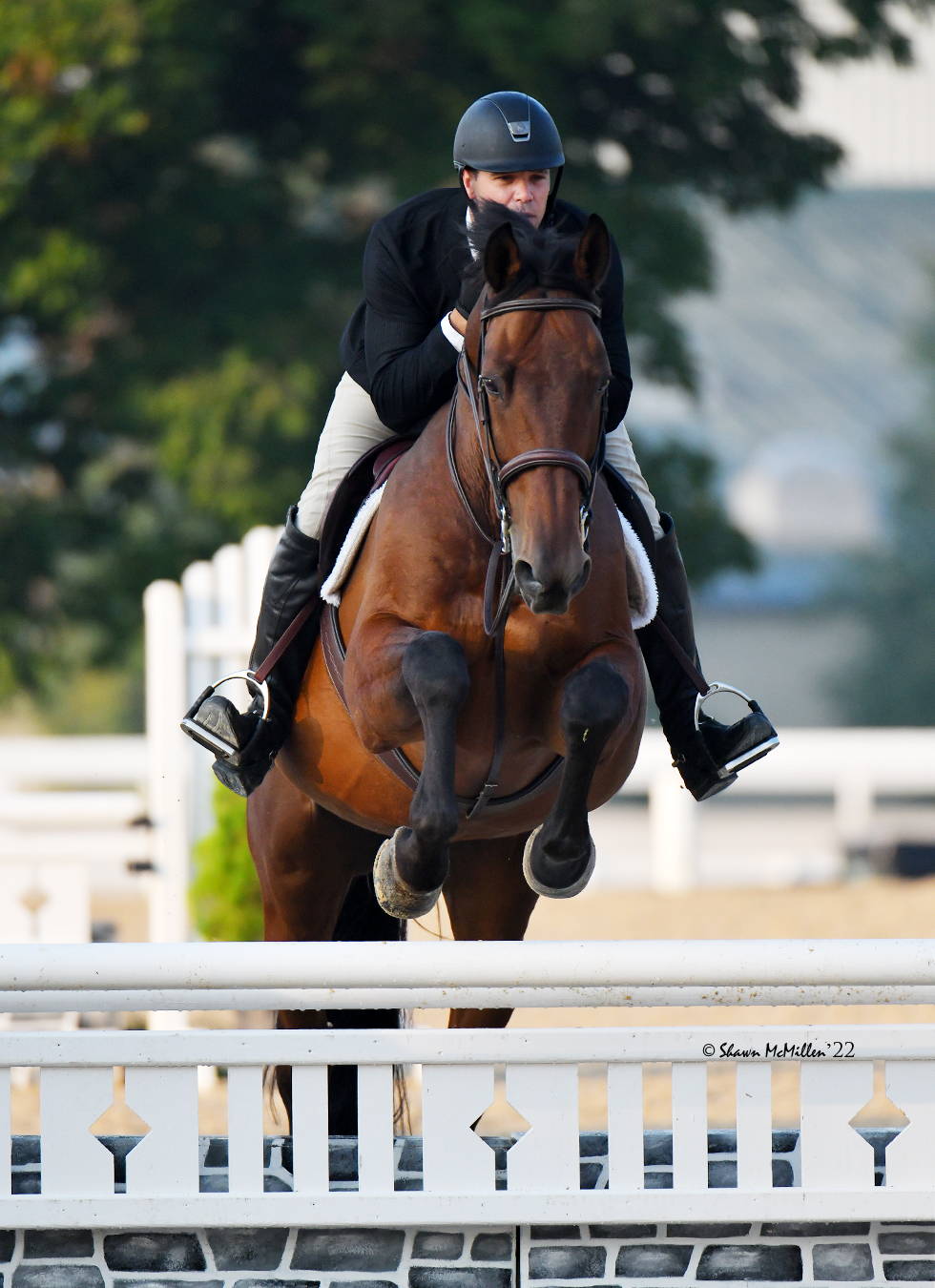 Cameron Schreiber & Impact Performance Horses, LLC
Cameron Schreiber is the owner and head trainer at Impact Performance Horses, LLC. Cameron has 19 years of experience teaching proper form and balance on the flat and over fences on the USEF, IEA, and AQHA circuits. He had a decorated junior career and continues his success as a professional with his riders and their horses. His riders have won at national and international shows, and most importantly, safely enjoy relationships with their equine partners. His newly built 37 stall barn offers hunter and equitation lessons and horse boarding in the heart of Liberty Township, Ohio. IPH helps clients realize the skills and success desired, and provides a healthy and relaxed atmosphere for clients and horses to grow together.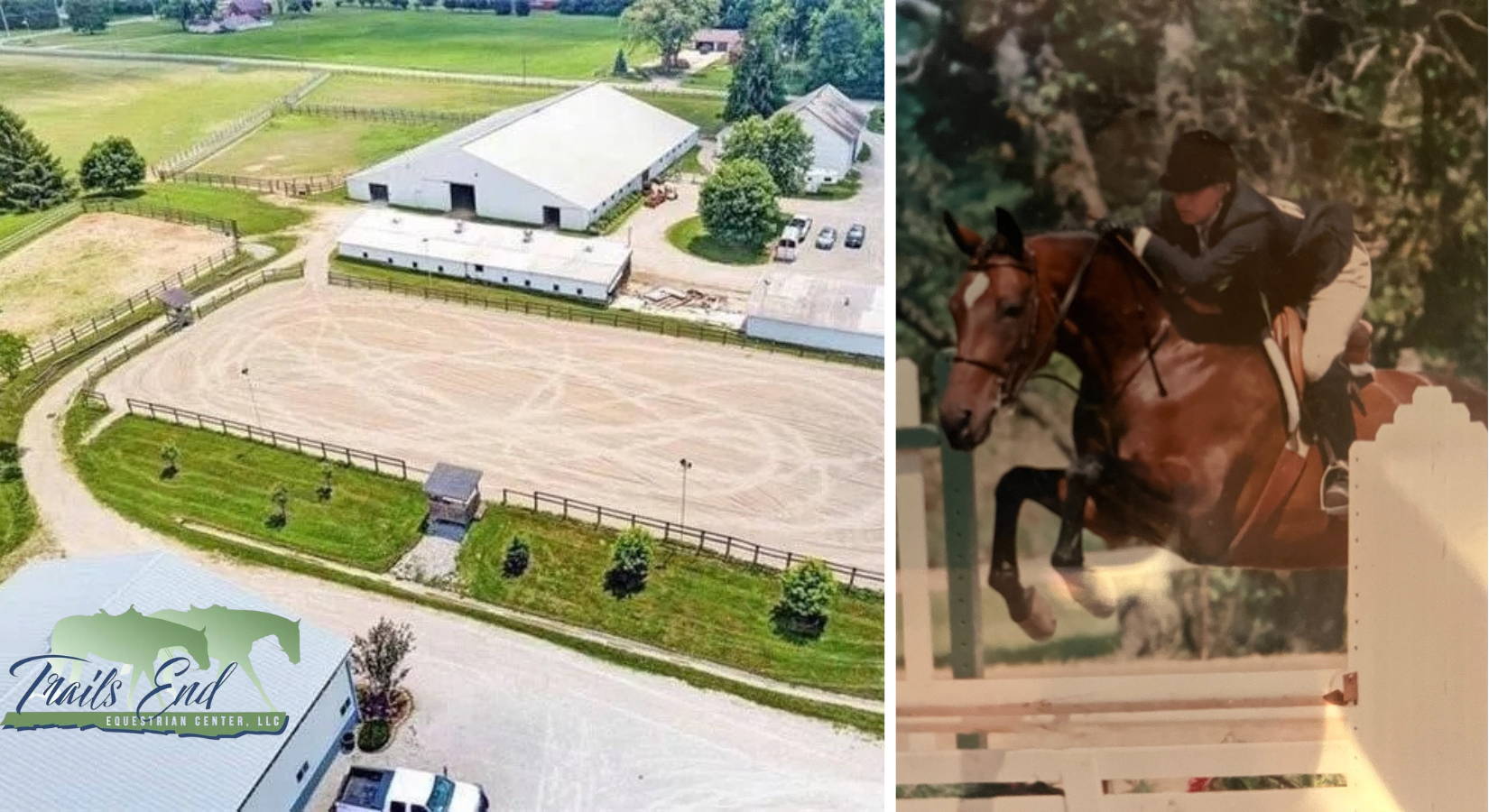 Jenny Dills & Trails End Equestrian Center
Trails End Equestrian Center has been a staple in the Miami Valley equestrian scene for over 40 years, focusing on exceptional care for the discerning equestrian. Doug and Miranda McIntosh own and operate Trails End Equestrian Center LLC which is located on 22 acres in Moraine, Ohio. Whether you're looking for a horse boarding stable, horse training, or riding lessons, Trails End Equestrian Center is the place for all your equestrian needs.
Jenny Dills is originally from Toledo, Ohio and is a 2002 graduate of the University of Toledo where she majored in business management and finance. Jenny started her riding career when she was 9 years old and through the years has shown in the Michigan A and B circuits. winning multiple year end championships in both the hunters and equitation and qualifying for many end-of-year events.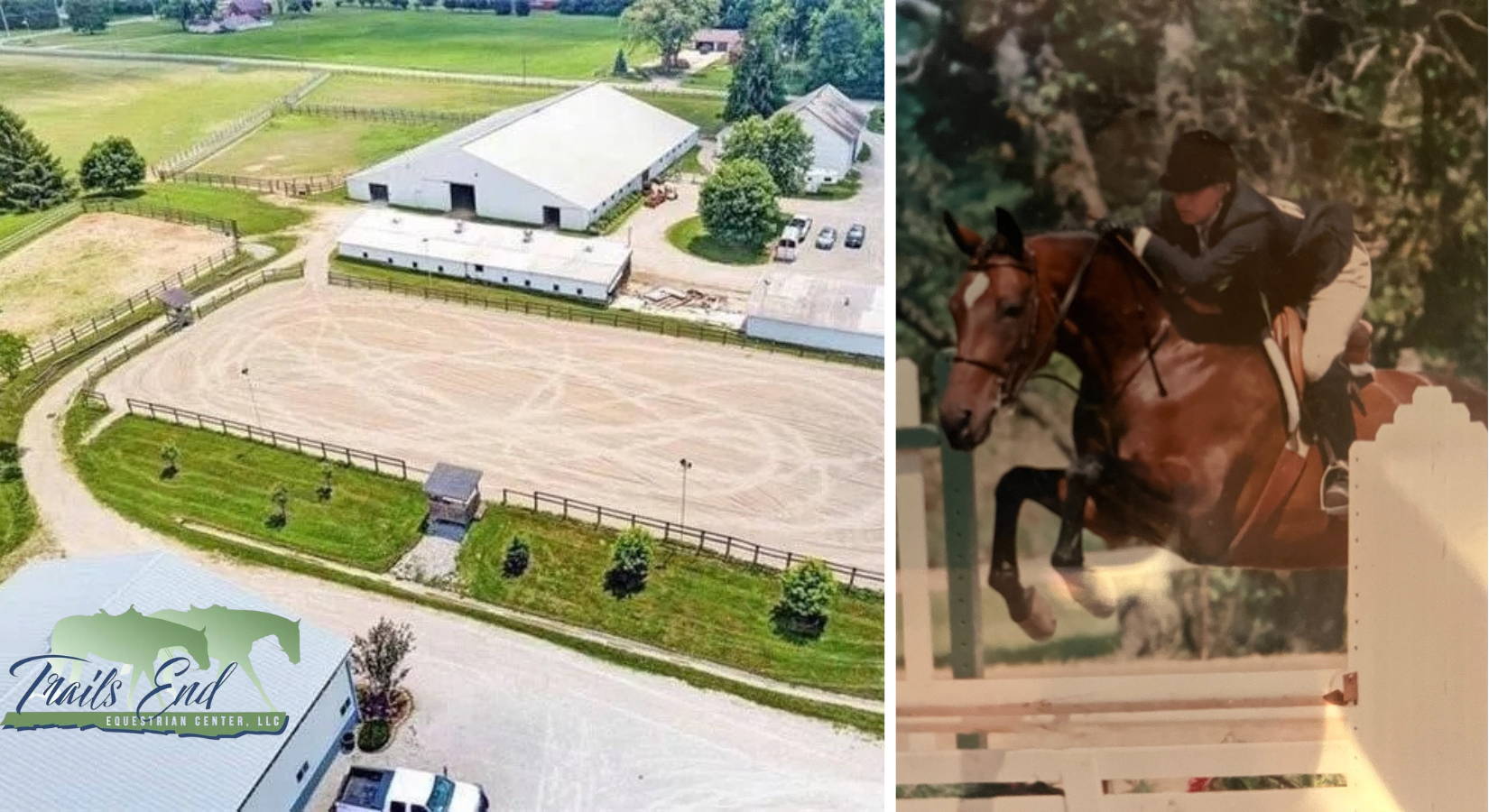 ---