It's a new way of doing business.
Slowly and safely for you and our employees.

It's been a long 7 weeks, but there's now a path to re-opening our stores.
No massive 'Re-opening Sale'. No hugs, no handshakes. 6ft of distance, hand sanitizer and face masks. This is just part of what it's going to take to get Equus Now! up and running again.
We're cautiously excited to have the opportunity to see all of our customers again, but there's some very specific things we all have to do to make this a safe and successful re-opening.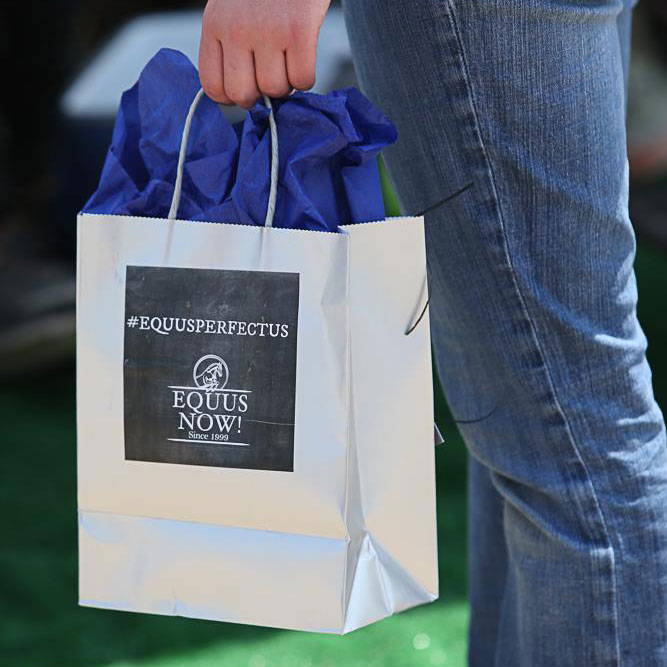 Equus Now! - the new way of doing business.
Read on for all the changes we're making to meet government guidelines, keep everyone safe and do our part to help stop the spread of COVID-19
In Person Shopping From May 12th
While there are significant changes to the way we do business, both stores will be open regular hours from Tuesday May 12th for In-Person shopping

We will be having the first hour of 3 days of the week (Tue-Thu 10am - 11am) exclusively for customers the State government and CDC have identified as those at high-risk for severe illness from COVID 19 including people who are sixty-five (65) years or older and people of all ages with underlying medical conditions, particularly if not well controlled, including:

People with chronic lung disease or moderate asthma;

People who have serious heart conditions;

People who are immune compromised

People with severe obesity (body mass index [BMI] of 40 or higher);

People with diabetes;

People with chronic kidney disease undergoing dialysis; and

People with liver disease

Please respect these exclusive hours to ensure the safety of customers who are at highest risk.

Please continue reading the following sections for further coronavirus related changes to our business.
All employees of Equus Now! will be wearing face coverings when dealing with you. This is a mandatory requirement by the State Government of being open.

It is strongly recommended by the State Government that customers wear a face covering when shopping (not just with Equus Now!). While it is not mandatory.to wear a face covering, our position is that we would appreciate you wearing one for us as we will be wearing ours for you.

IMPORTANT - to ensure the safety of our employees, we will require any customer who is having any sort of fitting (for example, helmet, boots, saddle, body protector, etc.) to wear a face covering for the duration of the fitting.
We will be following the guidelines set out to maintain a minimum of 6ft between people.

Our fixtures have been moved around to widen aisles and try to remove narrow areas as much as possible.

Floor markings will indicate directions of flow as well as checkout spacing.

We are placing limits on the number of people allowed in store at any one time. For Columbus, that is a maximum of 30 people and for Cincinnati it is 20 people.

There is a limit to how much we can do so we encourage everyone to respect each other's 6ft 'bubble'.
Personal Sanitation and Safety
All employees record a self-assessment 'fit to work' process, checking for COVID-19 symptoms before starting their shift.

All employees have clear guidelines on when and how often then must wash their hands with soap and water as well as hand sanitizer when required.

Sanitizer stations will be available for customers to use in both stores. We ask all customers to use this station as they enter the store, during their visit and on leaving the store.

Please do not wear gloves into the store. We don't have facility to dispose of potentially infected gloves and we can't be sure of the prior contacts gloves have made.

For the safety of our employees and your fellow equestrians, if you are showing any symptoms such as a cough, shortness of breath or difficulty breathing or two or more of these symptoms; fever greater than 100.4, chills, repeated shaking with chills, muscle pain, headache, sore throat or loss of taste/smell please stay safe and at home.
We will be cleaning all 'high touch' areas - door handles, bathrooms, fitting room, etc., hourly while the stores are open.

Areas such as checkout counters, credit card machines, etc will be cleaned more often.

We have added additional hours to our Sunday shift for full, deep cleaning of our stores weekly.
Consignment Receiving On Hold until May 29th
Receiving consignment items, by nature, takes a longer time to process in store.

With one of the goals of re-opening our stores being to stop congregation of people within the store, we have decided to put receiving consignment items on hold until the "Stay Safe at Home" order is reviewed on May 29th.

All consignment items currently in stock are available for purchase in store and online following all above guidelines.
Shopping options with Equus Now!.
---
Store Hours and Maximum People from May 12th
| | | | |
| --- | --- | --- | --- |
| Day | Hours | Columbus Max | Cincinnati Max |
| | | | |
| | | | |
| | | | |
In-Person Shopping from May 12th
---
All above guidelines apply

Regular store hours resume at both stores

Maximum number of customers at any one time per store in effect.

Tuesday, Wednesday & Thursday 10am - 11am exclusively for 'high-risk' customers
---
Convenient as well as safe.

Order on this website and select 'In Store Pickup'

We will call when order is ready for pickup.

Call from the parking lot and we will bring the order to you.
FREE Shipping on orders over $25
---
Order online and have your order shipped safely to your home or barn

FREE rate applies to standard shipping to all lower 48 states.

Expedited shipping is available at additional cost.

Special shipping rate will be reviewed May 29th
---
Columbus
8956 Cotter Street
Lewis Center, OH 43056
(740) 549-4959
Cincinnati
420D Wards Corner Road
Loveland, OH 45140
(513) 630-1197